It took me a while to decide to travel around Ireland. Four years, to be precise. Why? It's quite simple; as a native Croatian and sun lover, it was hard to decide to stay in the Irish weather. Weather here is not as bad as most people think though. We have many sunny and dry days all year around.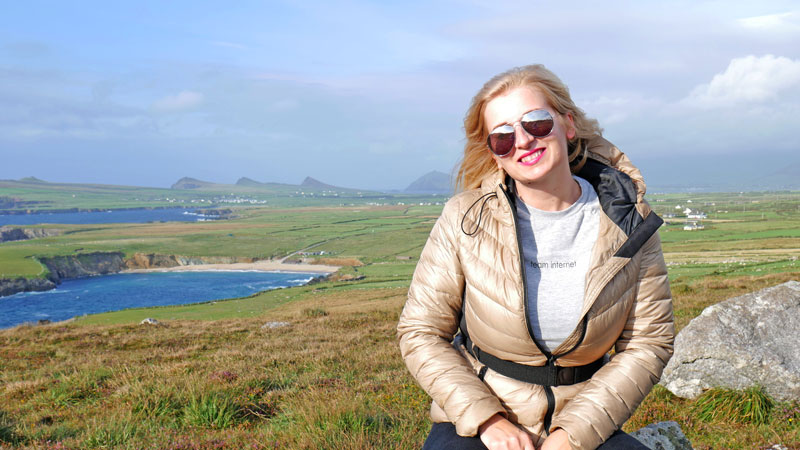 However, hot weather is very rare. Many locals would say "It's roasting", when temperatures hits 19C degrees, but for me, roasting is something else. Like 35C degrees; that's roasting. 30C degrees is my favourite temperature and 25C is slightly warm for me. I wouldn't hit the beach if it's only 25C! 😉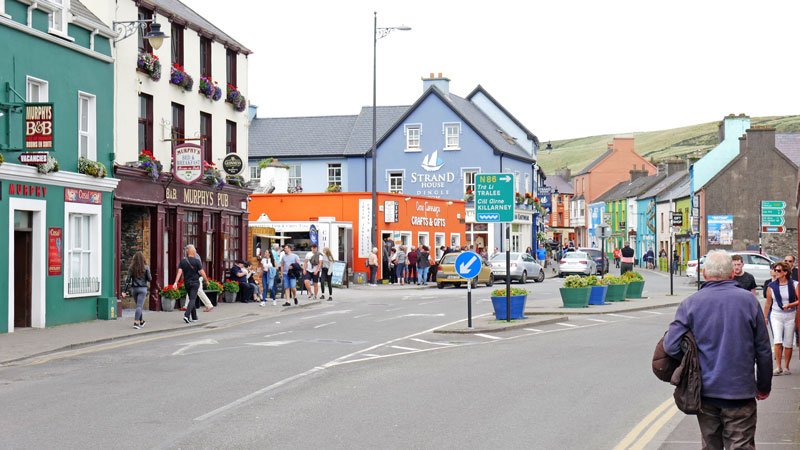 Apart from the weather, I liked visiting places like Howth, Malahide, Dun Laogharie, Killiney or Dalkey. I didn't need to travel far to experience something new. When you move to a different country, everything is brand new and exciting. At times too new and too exciting, so it can be nice and comfortable to spend your days off in a place that you're starting to know a little bit better. It feels like home, but still not overly familiar or boring.
Finally, the day came to spread my wings and hit up a faraway place, 5 hour drive away… (it's a joke, in case some of my haters didn't realise.)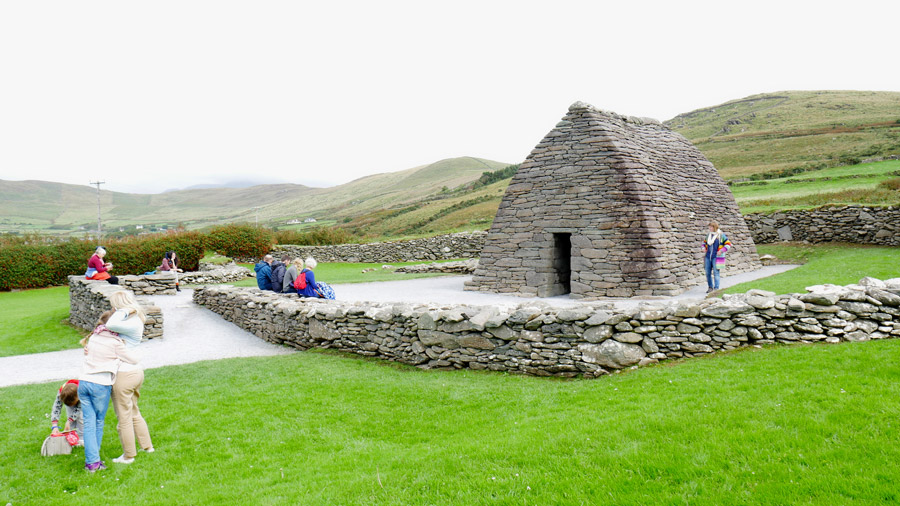 On our trip, we stopped in Adare, Limerick. It was such a cute and picturesque little place. There's a lovely park, just next to the main road we were driving on. Straw roofs and cute cafés sweetened our view during a relaxing little break on our way to Kerry.
As soon as we reached the Dingle peninsula, the roads became narrow and windy, the grass looked greener, and wild flowers bloomed everywhere! I was amazed with the scenery! I felt like I was Hillary Swank in "P.S. I love you", which is one of my favourite romantic movies ever. One Irishman once told me, "That movie doesn't really show a realistic picture of Irish guys!", so I said to him " I refuse to believe you, of course it does! Irish men are romantic and handsome and brilliant, and they play the guitar and love their women till their dying breaths!" He looked at me like I was an Alien, but hey, it's nice to have a vivid imagination; it's my favourite thing in the world! Of course not all of them are amazing, especially not that "lovely" Irishman who asked me once, " So what, you moved to Ireland to find yourself a nice Irishman?! " I told him I am not legally allowed to do that. He couldn't figure out why, but it takes a special super power to figure this thing out. It's called Intelligence. Clearly, chauvinists don't have it.
In Dunquin, Dingle, where I stayed in a gorgeous house, I didn't see anyone except cows and sheep. I wasn't into socialising and nature was all I was looking for. Sandy beaches, cliffs, and the amazing Dunquin pier. Hills with spectacular views, and again, the greenest grass you've ever seen and wild flowers everywhere! I just couldn't believe how pretty it was. I watched surfers on the beach, and visited the oldest Cristian Church in Ireland. Had fun in Blasket island info centre, which was a very modern building in the middle of all this unspoiled nature.
We didn't have a plan for where to go and what to see, but from day one, we figured out that the best thing is to drive and stop wherever we saw a specific white bus with American tourists. When they stopped, we stopped, and always found some cool things to see, like the Star Wars movie locations, for example.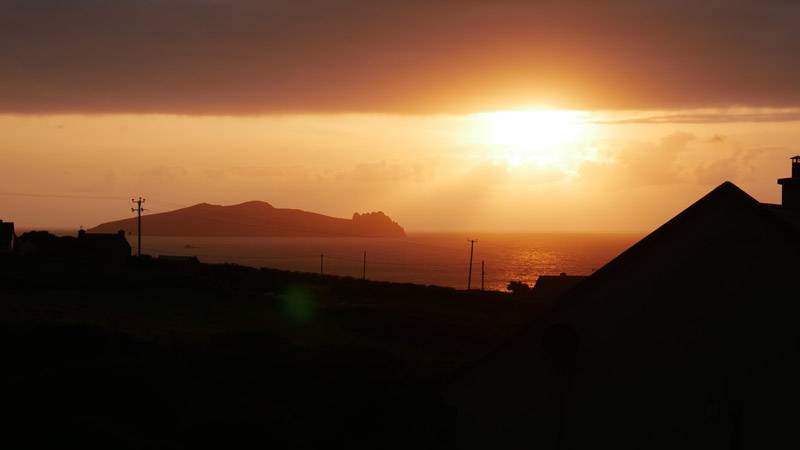 In the Dingle aquarium we saw sharks, huge turtles, and cute penguins. It was very cool, as I've never seen any of them before in person. We took a boat tour to see the dolphin, who was kind enough to show himself a couple of times.
Overall, the Dingle peninsula is a place worth visiting, and I know I will go back whenever I need an escape from the crowd of people and busy city life.
Cheers,
Ana-Maria Hota