My life was really busy recently. Although I'm always complaining about it, I wouldn't have it any other way. I had gotten an interesting offer from one of the biggest international media groups who was coming to Ireland. They asked me to be part of an article in one of their magazines, and video they are going to film about Dublin. The focus was on bars, restaurants, and any cool spots Dubliners like to go to.
First I brought them to South William's Street, since it's one of my favourite streets in Dublin, and someone nicknamed it "Dublin's Soho". It's where I work and I like that it's always buzzing and people seem happy here. Unfortunately, the place I brought them to, "Metro café", wasn't really the way I expected it to be. I decided to bring the team there because it was one of my favourite spots for a quick catch up with friends.
The plan was to sit on the terrace, take a few pictures and have an interview while drinking coffee then move on to the next thing. But the blonde waitress wasn't polite at all. She looked obviously annoyed with us and said she needs to ask the manager can we do filming. We said we wouldn't film any of the customers and it wouldn't disturb anyone. Her attitude was not friendly at all.
Eventually two nice Irish guys smiled and gave us their tables. I think they felt bad about us getting this kind of treatment from the waitress, who showed up straight away with a couple and wanted to give them this table. As we sat down, she was like "Oh, you want this table?!" Me: "Yes, we're going to order a coffee if that's okay with you?" She didn't really know what to say. Later she started to be nice and asked us if we could post these pictures on their social media accounts etc. It was a bitter experience and I've never felt so unwelcomed in this city where people are extremely kind. You would think that a company would be thrilled with international media coverage… But, I guess I was wrong.
We had more things ahead of us that day. Next was a stroll along the Liffey river, Ha'Penny bridge, Temple Bar area, and Grafton Street.  Just when we got a bit tired and hungry, it was time for one of the cutest restaurants in Dublin: Italian restaurant "Pacino's".
Unlike the previous place, Michael and his team was treating us like VIP. We ordered pizzas with different toppings, drinks, and had such an amazing time there. The German team was talking about how they like the friendliness of Irish people. They were surprised that people crossed the road when the red light was on, and stated that in Germany that wouldn't be taken well and someone would give you a speech on how wrong that is. I found it really funny and interesting since I'm from Croatia, where our favourite motto is "Rules are here to be broken".
After a lovely time in "Pacino's", I kept our next location as surprise. We had a table reserved in "The Shelbourne Dublin," a Renaissance hotel. When they saw the impressive building and doormen in front, they were surprised and said "I don't have the proper clothes for this." I calmed them down and said that this place is amazingly beautiful but not snobby, and everyone is welcomed. Dress code is smart casual and we were smart and casual enough. In front of the "No. 27 Bar & Lounge", the manager greeted us and when I said "I'm a blogger", he instantly said "Ana-Maria, right? We have a big table for you guys…". The place looked stunning and the atmosphere was warm and friendly.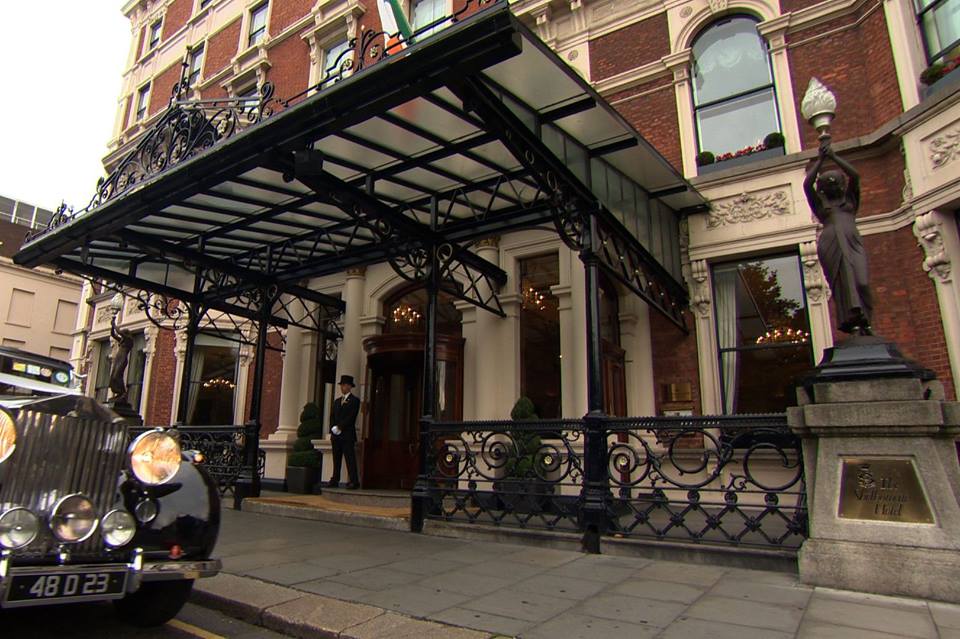 People were relaxing and occasionally looking towards our table with curiosity and smiles. Bartenders were also smiling and in the next few minutes, the journalist said to me: "I understand now why you brought us here. It is so welcoming and cosy, no one is pretentious. I really love it." We ordered cocktails, did some interviews, and the photographer took some pictures.  A bartender (Conor, I think) came by with a big smile and said he designed the cocktail which most of us ordered and it meant "Red hair girl" in Gaelic, the Irish language. I couldn't resist saying: "And why is there none for a blonde girl?!" Conor was amused and said, "I'll do something about that". We were running out of time cause there was one more place to go, so we said goodbye to the lovely staff at Shelbourne and were on our way.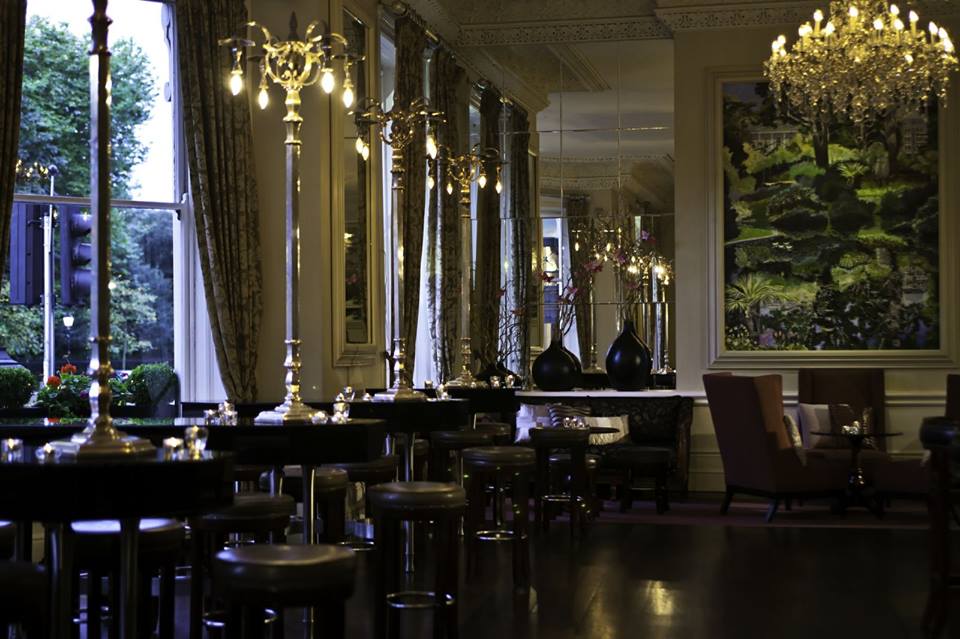 We then came back to Suffolk Street. Behind the secret electric doors that look like furniture with shelves, "The Blind Pig Speakeasy & Prohibition bar" was hiding.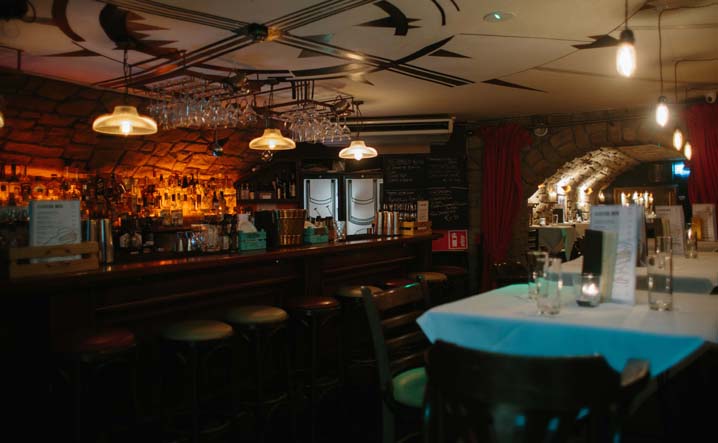 They were really surprised with this unique entrance. It was small, cosy, mysterious, and different. Such a great finish of this exciting day.
Kisses,
Ana-Marija Hota