Ok after I accidentally wiped my last post (Blondie), here I am again, so I will type the most important bits again…
So let's start. The schools are phenomenal, when kids are restless the teacher sings them a little song and everyone sings along. Homework is creative. For example, while learning letter pronunciation, children act out and imitate sounds of snakes, playing tennis, etc… My little daughter wears a sweet uniform, a tie, a light blue shirt, a grey skirt and tights and has already learnt a lot of words and one poem. In school, they gave us a tracksuit for PE and a few books for free, and we bought the rest. A lovely gesture, I must admit.
My new job seems fantastic, naturally I get tired sometimes, but the atmosphere is great, a large majority of my colleagues accept me and make me feel welcome, except for maybe 1-2 who are a little envious. I adore buying coffee in the morning in Starbucks, on my way to work, and I feel like I'm living in New York, while everyone is rushing to catch the train (DART) with iPods and newspapers in their hands…
The trains are very comfortable, normally there is a place to sit down, and it's all so well organised that you'd have to be as smart as some of our mayors to miss your stop. During the whole trip, there are rotating illuminated signs which show the train destination and your next stop, and a male voice announces them in both English and Irish… When it's crowded, younger guys and girls sit on the floor, while women are generally not reluctant to touch up their make-up on the train, or put on their deodorants (sweet-smelling)…
In addition to the aforementioned Italian, my clients are all young and fancy, with an occasional older wealthy woman or a businessman. On my first day at work, a young German guy from Google came in, was delighted with my treatment, and claimed that was his best haircut in the three and a half years that he's been in Dublin.
Today I found out that the Irish never, but never talk about money. My manager told me that we certainly should avoid this subject, as well as sharing of any personal information, because Irish people are traditional. The funniest thing for me was that two hours after that, a loud middle-aged Italian came in, with his shirt unbuttoned almost to his waist and his English barely understandable, and he talked the entire time about the war in our region and how some UN soldier told him about what he saw there and proceeded to describe the most horrific scenes possible… When I asked him how long he had lived in Dublin, he said "16 years "… Hahahaha, he spoke with a distinctive Italian accent of someone who just recently landed from Sicily. But very likeable and generous.
Now I finally understand why all my clients say that my English is fantastically fluent, almost native, and they are amazed by the fact that I never learnt it at school. Apart from me at work, there is one more foreigner, a Brazilian, and the rest are Irish. The Brazilian has been here for three years now, but really struggles and confuses "he" and "she", while, at the same time, being an adorable girl, tattooed, pierced and totally cool. She claims that the owner loves us foreigners because we are better workers, care more about our work and are more reliable and punctual.
The salon is really cool, an official L'Oreal salon, and the owner has the highest possible education (masters) in colouring. I will learn a lot of new tricks. I was delighted to discover that on Thursdays and Fridays we treat customers with delicious sandwiches and wraps. Coffee, tea and a biscuit are a regular offering each day for every client.
At work I have to be dressed in fancy dresses or elegant trousers, blouses, with an optional dressy cardigan. Almost everybody wears black, with opaque tights and black ballet shoes, or animal patterns and such various combinations.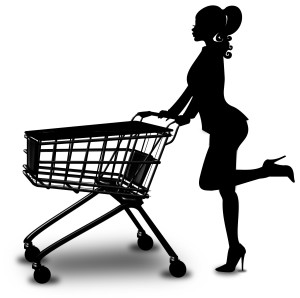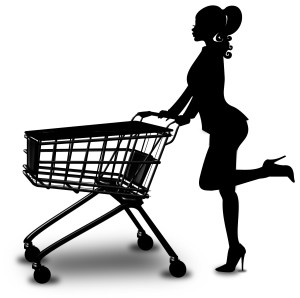 In addition to the aforementioned Italian, my clients are all young and fancy, with an occasional older wealthy woman or a businessman. On my first day at work, a young German guy from Google came in, was delighted with my treatment, and claimed that was his best haircut in the three and a half years that he's been in Dublin. After that we had a woman from New York and another from California, both really nice. The main topic of conversation in the salon is travel, young and old travelling to destinations all over the world. Almost everybody has been to Dubrovnik, some of them even twice this year!! They complain of recession. One regretted she had to sell her house in France and now had to travel to different places, poor thing. Hehe
My co-worker complains that her boyfriend doesn't want to go to New York with her in November because he is saving up for his business. She went in February with her mum and sister, as a birthday present for her mum. She was saving up for it for a year, took a bit out of her tip. This year she has already been to Italy, and is going to Wales next week. It's a tough life, a recession, sniffle, poor Irish people, since my arrival I haven't been able to stop crying because of their sad predicament. Imagine how awful it is when you cannot afford to go to New York twice a year!! Truly I do not know who could take all this…
Until I type again, your Ana